The collection Back to School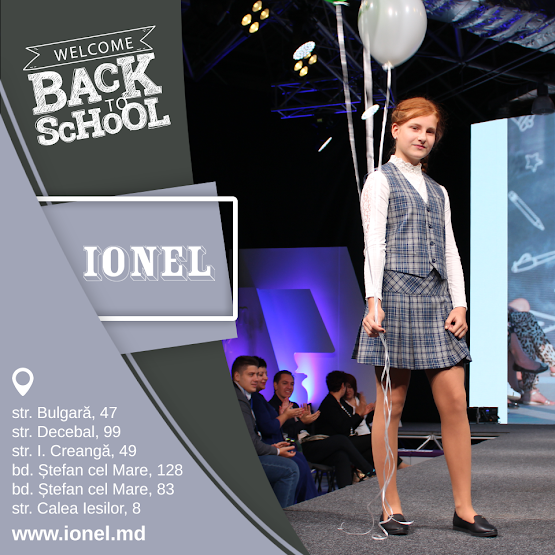 Buy school uniforms at IONEL stores! Take advantage of a diverse assortment and great prices!
For girls and boys, for the smallest who are the first to step on the threshold of the school, as well as for high school students! The IONEL school uniform is a commitment to tradition combined with the latest fashion trends. Suits, trousers, jackets or skirts, all outfits are emphasized by a unique design, elegance and modern style. Checkered or monochrome fabrics not only love children and make bets, but also remain an actual choice in recent years. The models are comfortable, practical and of high quality! In our school uniform, children feel comfortable all day!
Get ready for school with us!
📌 Bulgarian street, 47, entrance from M street, Varlaam;
📌 st. Decebal, 99, C.C. "ELAT" goal. 25, floor 3;
📌 st. I. Creanga, 49, C.C. "Iuscom," but. eight;
📌 bd. Stephen the Great, 128;
📌 st. Kalya Yeshilor, 8, C.C. "Dawn";
📌 bd Stefan cel Mare, 83, Fashion store
📌 C.C "Unique", Bd. Celtefan cel Mare, 8, 3 floor;
📞 Phone: +373 (22) 85-41-27, +373 (22) 85-41-26